Advantages of Basagri
Basagri's datasets are certified by the plant protection industry in France and updated daily by our team of agronomists.
FTP's are updated on a weekly basis and can be personalized upon request.
The scope of the data provided can be tailored to any profile or specific need.
Basagri is completely scalable, allowing users to choose:

Data type (uses, transport, storage, logistics).
Product type (phytosanitary, seed, fertilizer, biocide, oenology, miscellaneous).
Product category (agricultural, professional, non-professional, organic medium).
Data types available in Basagri
Regulatory uses: production monitoring and traceability tools to support decision making processes.
Transport: ADR regulations, etc.
Storage: ICPE (classified installations naming system), etc.
Logistics: UC, UL, Pack, Gencode, etc.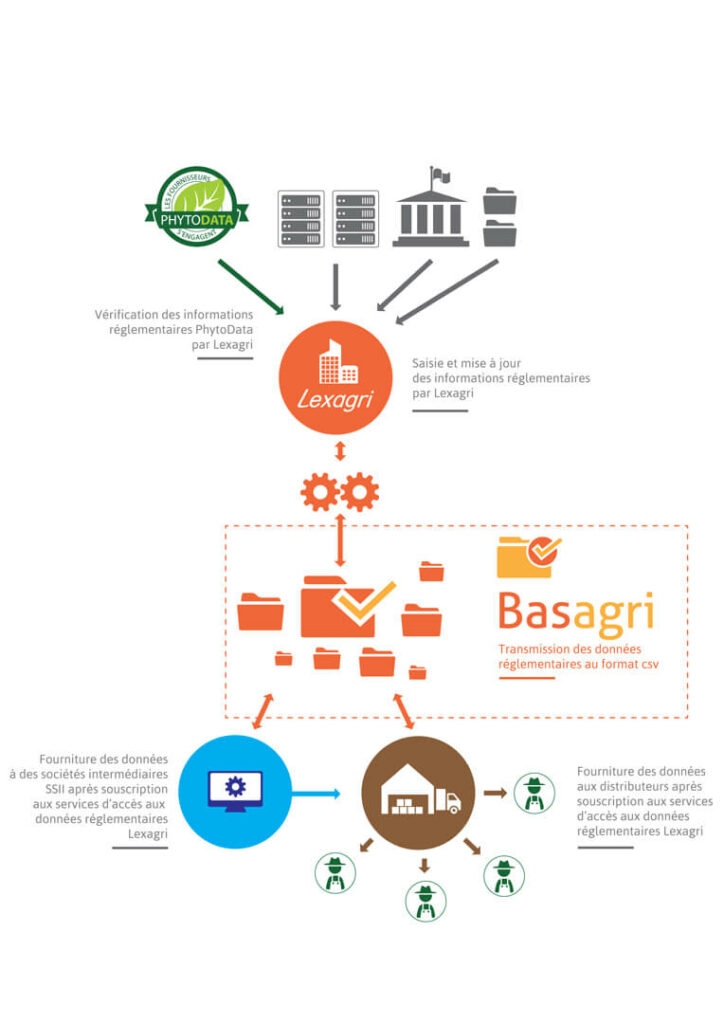 Contact us now to know more about our services and discover how Lexagri can help you today